Brigade Command Sgt. Maj. Ronrico Hayes dedicated 30 years of his life, honorably serving in the U.S. Army. Heading off to enjoy retirement, he will be able to take a well earned break, sleeping in and enjoying uninterrupted time with his family.
As the Brigade Command Sgt. Maj. of the only active component chemical brigade, Hayes was responsible for the training, readiness and care of four battalions organized into 20 companies that comprise over 1,800 Soldiers total.
According to his Soldiers, leads, family and friends, Hayes has truly accomplished more than what can be measured strictly by his military records. He is known for being introspective and regimental, where he commands with an unwavering and empathetic presence. His Soldiers display unanimous respect and love toward Hayes as he retires.
"He's the best advocate for his soldiers. He's built a sense of community. We are so dispersed around the world but he's still managed to make our Soldiers feel deeply a part of this brigade, "said Col. Maria Bochat, 48th Chemical Brigade Commanding Officer.
Hayes began his military career right at the young age of 18, right after completing high school. Although joining the Army was part of his plan, he didn't know it would continue for 30 years.
"As a kid, I always knew I wanted to be a Soldier in the Army," Hayes said. "My initial thought was to do one enlistment and go to college, but 29 years later, I'm still here."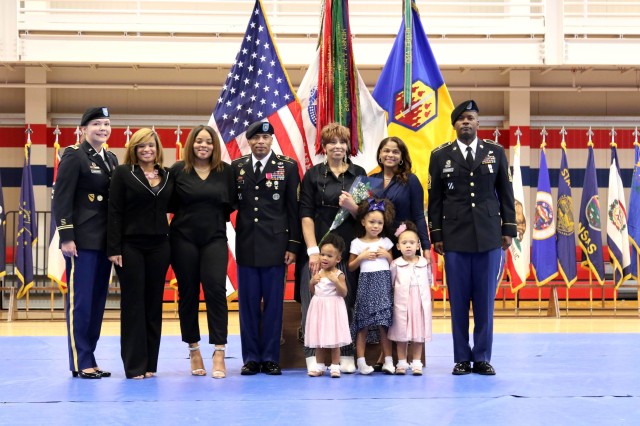 Throughout his time of service, Hayes served at numerous worldwide locations.He started his Army career in 1990 at Fort McClellan, Alabama. He attended basic training and advanced individual training there. He then went on to jump school at Fort Benning, Georgia.
He was assigned to Fort Bragg with the 21st Chemical Company (Airborne) of the 83rd Chemical Battalion, which falls under the 48th Chemical Brigade. Hayes dedicated years in the 82nd Airborne Division at Fort Bragg before moving onto 101st Airborne Division (Air Assault) at Fort Campbell. Hayes then moved on to serving as a Drill Sergeant with the 82nd Chemical Battalion in Fort Leonard Wood, Missouri, where he displayed his exceptional leadership skills and compassion.
"The most rewarding part of my career has been my ability to affect so many soldiers' and civilians' lives in a positive way," Hayes said.
Hayes served all around the world and served on numerous combat deployments, deploying three times in support of Operation Iraqi Freedom, twice to Iraq and once to Kuwait. He also served in multiple overseas assignments in South Korea at Camp Hialeah and Camp Red Cloud. Although these accolades are nothing to brag about in Hayes's eyes.
During his 30 years of service in the Army, Hayes continued his educational goals and honors, graduating from the U.S. Army Sergeants Major Academy and earning his Bachelor's Degree in Homeland Security. Also he is a member of the Sergeant Audie Murphy Club, an elite organization of non-commissioned officers who have demonstrated performance and inherent leadership qualities and abilities.
"The legacy I want to leave behind is that I was loyal and never quit. I empowered everyone to become the best they could be," said Hayes.
Throughout his career, Hayes said he's enjoyed watching the people around him grow and change for the better, considering himself a servant leader who was always willing to provide a listening ear and thoughtful advice.
"He knows that he made a difference and impacted the people of this unit. "He will be missed," said Bochat.
Hayes is closing the loop on his military service and retiring from the command where he first served at the beginning of his career at the 48th Chemical Brigade on Fort Hood, TX.
Hayes leaves his Soldiers with an excellent reminder.
"Never forget where you came from and remember it's not about you, it's about the soldiers. Stay humble and grounded," said Hayes.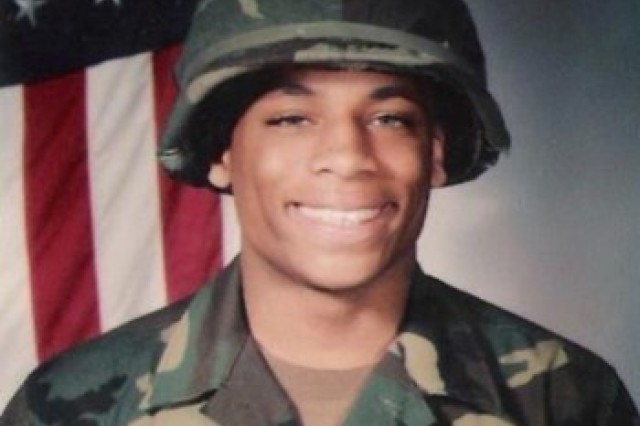 RELATED ARTICLES:
Army's Call to Arms: 27,000 Vets Return to Active Duty; 800,000 Respond to Call for Help
VIDEO: Army 7th Special Forces — 'Only those who risk going too far…'